Joonatan Rautiola
Saxophonist, singer and interdisciplinary artist Joonatan Rautiola's musical personality has been shaped by encounters with diverse artists and genres. His versatile career spans various projects with composers, actors, choreographers, and circus artists, leading to performances on prestigious stages and beyond.
Rautiola has collaborated with renowned ensembles such as the Strasbourg Philharmonic, Düsseldorf Symphony Orchestra, and Finnish Radio Symphony Orchestra. He has also partnered with author-director Alain Foix and physical theatre group Kallo Collective. His performances have graced events like the Lucerne Festival and prestigious venues such as Salle Pleyel and Carnegie Hall.
As a member of the Aava Saxophone Quartet and Uusinta Ensemble, Joonatan explores different musical expressions. His long-standing duo with pianist Marko Hilpo has delighted international audiences for over two decades.
A passionate educator and advocate of a holistic pedagogical approach, Joonatan Rautiola is Lecturer in Saxophone Music at the Sibelius Academy of the University of the Arts Helsinki, where he leads an international saxophone studio.
Discover more about Joonatan's musical journey and accomplishments in his full biography
---
…immensely talented saxophonist … there did not seem to be anything he could not do with the instrument."

Finlandia Weekly, Lee Alperin
---
Videos
---
Media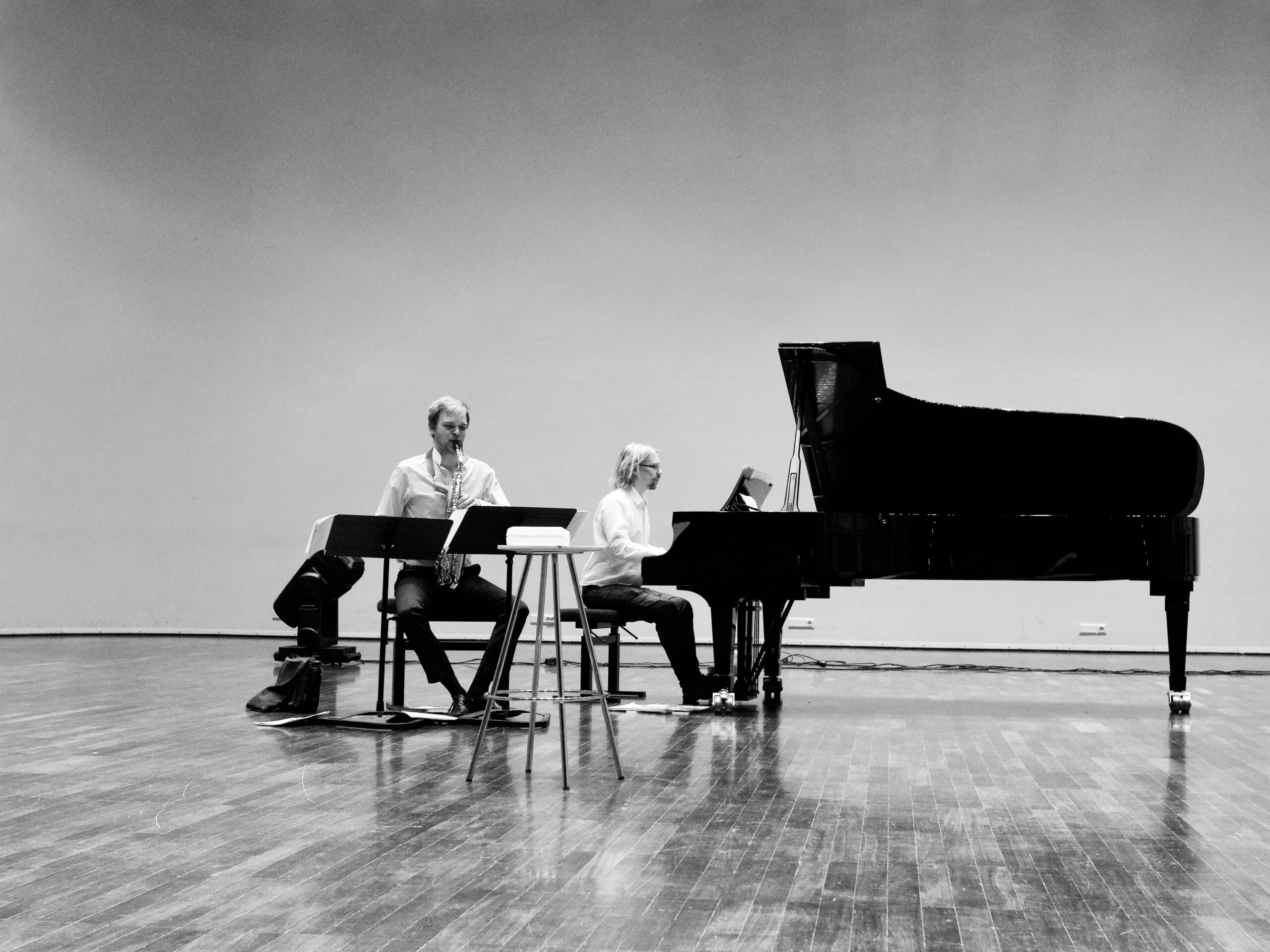 ---
Appearances
27 & 29 January

Ritz (Vaasa) & G18 hall (Helsinki), Finland
Vaasa baroque: Earthly angels – Passion
Works by Cozzolani, Badalla, Caccini & Virtaperko (premieres)
With Kajsa Dahlbäck, soprano & Kristiina Helin, stage direction ao.
10-14 February

Masterclasses in Europe:
Hochschule für Musik und Tanz, Cologne, Germany
Conservatoire de Paris, France
9 March

Temppeliaukio Church, Helsinki, Finland
with EMO Ensemble, dir. Pasi Hyökki
Hillborg: The Breathing of the World
4 May

Estonian Science Academy, Tallinn
with Johan Randvere, piano, featuring Uku Gross, saxophone
Works by Debussy, Hindemith, Tubin & Sibelius
29 May

Helsinki Music Centre Camerata Hall, Finland
Soikoon! New ensemble works
With Uusinta Ensemble
Works by Jin Oh & Mathias Waenerberg ao.
30 May

House of Nobility, Helsinki, Finland
with Matilda Kärkkäinen, piano
Works by Debussy and Schmitt
3 June

Helsinki Music Centre Camerata Hall, Finland
Video recordings of Miika Hyytiäinen's new works
With Maritta Manner, piano
5-6 June

Arabia kaikuu festival, Helsinki, Finland
with Maritta Manner, piano
Works by Miika Hyytiäinen (premieres), Heta Aho, Aarre Merikanto
17-28 July

Université Européenne de saxophone de Gap
Concert with Fumie Ito, piano & masterclass
Works by Debussy, Hindemith, Telemann, Tubin, Sibelius
15-24 August

Académie Internationale de saxophone de Bretagne
Concerts and masterclass